Main content
Scope
The Clinical Trials category invites original research or mini review articles describing research conducted in human-subjects. Publications in this section may include reports from first-inhuman research, other Phase I research, or Phase II, III, or IV research. In addition to interventional trials, the section invites population-based studies including prospective or retrospective observational studies. Original research detailing study design or trials in progress are also welcome. Biomarker based research is appropriate if biospecimens were collected from or directly relating to treatment of patients. Meta-analysis studies, or review articles focusing on clinical trials data are also welcome. Original research manuscripts are expected to be of high scientific merit, but not limited to "positive" versus "negative" trial results. Mini Reviews are expected to be a comprehensive treatment of a clinical trials topic, and both meta-analyses or high-quality descriptive reviews will be accepted.
Associate Editor
Guiseppe Pizzorno, PharmD, University of Tennessee HSC, USA
Review Editors
Yehoshua C. Levine, MD, University of Tennessee HSC, USA
Daniel Vaena, MD, University of Tennessee HSC, USA
Advisory board and editorial team
SEBM's Publications Committee and EBM's Editorial Board provides strategic and professional advice to the Editor-in-Chief, Dr Steven Goodman. The journal recognises the following Editorial Board members for their continuous guidance and support of the journal: 
Editor-in-Chief
Steven R. Goodman, PhD, University of Tennessee Health Science Center, Memphis, TN, USA
Assistant to the Editor-in-Chief
Benjamin Zimmer, Society for Experimental Biology and Medicine, Washington D.C., USA
Africa Editor
Gordon Awandare, PhD, University of Ghana, Africa
Asia Editor
Shaw-Jeng Tsai, PhD, National Cheng-Kung University Medical College, Taiwan
Latin America Editor
Nicola Conran, PhD, University of Campinas, Brazil
Europe Editor
Farzin Farzaneh, PhD, King's College London, UK
Australia/Oceana Editor
Dr. Sulev Koks, Murdoch University, Perth, Australia
The full editor list for EBM can be found here.
Journal information
Short name

Exp. biol. med.

Abbreviation

EBM

Electronic ISSN

1535-3699

Impact

3.2 Impact Factor

5.3 CiteScore
Open access statement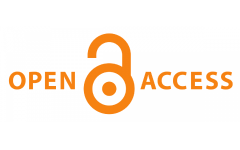 EBM provides online free gold open access to the journal and all of its research publications.
Open Access funder and institutional mandates: EBM is fully compliant with open access mandates, by publishing its articles under the Creative Commons Attribution license  (CC-BY). Funder mandates such as those by the Wellcome Trust (UK), National Institutes of Health (USA) and the Australian Research Council (Australia) are fully compatible with publishing in EBM. Authors retain copyright of their work and can deposit their publication in any repository. The work can be freely shared and adapted provided that appropriate credit is given and any changes specified.
Copyright statement
Under the Conditions for Website Use  and the General Conditions for Authors, authors of articles published in EBM retain copyright on their articles, except for any third-party images and other materials added by EBM, which are subject to copyright of their respective owners. Authors are therefore free to disseminate and re-publish their articles, subject to any requirements of third-party copyright owners and subject to the original publication being fully cited. Visitors may also download and forward articles subject to the citation requirements and subject to any fees EBM's publisher, Frontiers, may charge for downloading licenses. The ability to copy, download, forward or otherwise distribute any materials is always subject to any copyright notices displayed. Copyright notices must be displayed prominently and may not be obliterated, deleted or hidden, totally or partially.
Quality
Each EBM article strives for the highest quality, thanks to genuinely collaborative interactions between authors, editors and reviewers. EBM encourages authors to consult the instructions for authors guidelines prior to submission.
Contact
Frontiers Editorial Office
Avenue du Tribunal Fédéral 34
CH – 1005 Lausanne
Switzerland
Tel +41(0)21 510 17 40
Fax +41 (0)21 510 17 01
For queries regarding thematic issues, fee support, and any other questions, please contact development@ebm-journal.org
For all queries regarding manuscripts in review or potential conflicts of interest, please contact ebm@ebm-journal.org
EBM Editorial Offices
For any additional questions or queries, please contact bzimmer@sebm.org
IT HelpDesk
Tel +41(0)21 510 17 10
Fax +41 (0)21 510 17 01
For technical issues, please visit our HelpDesk, or contact our IT HelpDesk team at  support@ebm-journal.org