Main content
Scope
The Translational Research category is interested in research that connects or moves the study in one discipline to another. Particularly for biomedicine, translational research is the research that relates basic and clinical research to medical or industrial application. As such, it includes a wide range of biological, medical, chemical, pharmacological, engineering, and computational studies that aim at elucidating the mechanism of a biological or disease related pathological function/process, or applying such mechanistic understanding to the generation of new knowledge/strategies with clinical or industrial implication. We are interested in publishing original and high-quality research that meets the goal and definition of translational research as described above. This may include (not limited to) studies in the following example areas: (1) identification or characterization of a biological target or signaling pathway involved in a disease pathology or therapeutic invention; (2) discovery and development of novel therapeutic or diagnostic methods or agents with implications for clinical or industrial application; (3) study of the mechanism of action of currently used drugs or new experimental agents at the molecular, cellular or systems level; (4) clinical research for novel experimental therapeutics or new applications of existing drugs or that reveals mechanistic insight into a disease process or new targets or approaches for clinical intervention or prevention; (5) development of new tools or methods by chemical, engineering, nanotechnology or computational techniques that can be applied to study biology or human diseases; and (6) genetic, proteomic or systems biological study to reveal new markers, pathways or targets for clinical application. Reports of pure clinical methods, tools, procedures, or observations without molecular, cellular or systems investigation of mechanism or insight into new mechanism or target for clinical treatment or detection are not acceptable. Studies of alternative medicine without mechanistic investigations as described above are also not accepted. For chemical, computational or engineering studies of molecular systems, some biological or clinical results must be presented, or in the absence of such data, such molecular systems should have clear potential for biological or medical application.
Associate Editor
Monica Jablonski, University of Tennessee Health Science Center, Hamilton Eye Institute, USA
Review Editors
Jing An, MD, PhD, University of California San Diego, USA
Roy Baynes, PhD, Merck Inc., USA
Yukai He, MD, PhD, Augusta University, USA
Hyacinth I. Hyacinth, MD, PhD, MPH, University of Cincinnati, USA
Chulso Moon, MD, PhD, HJM Research Foundation, USA
Esther A. Obeng, MD, PhD, St. Jude Children's Research Hospital, USA
Jeffrey Schlom, PhD, National Cancer Institute, USA
Vivien Sheehan, MD/PhD, Emory University School of Medicine, USA
Advisory board and editorial team
SEBM's Publications Committee and EBM's Editorial Board provides strategic and professional advice to the Editor-in-Chief, Dr Steven Goodman. The journal recognises the following Editorial Board members for their continuous guidance and support of the journal: 
Editor-in-Chief
Steven R. Goodman, PhD, University of Tennessee Health Science Center, Memphis, TN, USA
Assistant to the Editor-in-Chief
Benjamin Zimmer, Society for Experimental Biology and Medicine, Washington D.C., USA
Africa Editor
Gordon Awandare, PhD, University of Ghana, Africa
Asia Editor
Shaw-Jeng Tsai, PhD, National Cheng-Kung University Medical College, Taiwan
Latin America Editor
Nicola Conran, PhD, University of Campinas, Brazil
Europe Editor
Farzin Farzaneh, PhD, King's College London, UK
Australia/Oceana Editor
Dr. Sulev Koks, Murdoch University, Perth, Australia
The full editor list for EBM can be found here.
Journal information
Short name

Exp. biol. med.

Abbreviation

EBM

Electronic ISSN

1535-3699

Impact

3.2 Impact Factor

5.3 CiteScore
Open access statement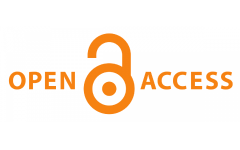 EBM provides online free gold open access to the journal and all of its research publications.
Open Access funder and institutional mandates: EBM is fully compliant with open access mandates, by publishing its articles under the Creative Commons Attribution license  (CC-BY). Funder mandates such as those by the Wellcome Trust (UK), National Institutes of Health (USA) and the Australian Research Council (Australia) are fully compatible with publishing in EBM. Authors retain copyright of their work and can deposit their publication in any repository. The work can be freely shared and adapted provided that appropriate credit is given and any changes specified.
Copyright statement
Under the Conditions for Website Use  and the General Conditions for Authors, authors of articles published in EBM retain copyright on their articles, except for any third-party images and other materials added by EBM, which are subject to copyright of their respective owners. Authors are therefore free to disseminate and re-publish their articles, subject to any requirements of third-party copyright owners and subject to the original publication being fully cited. Visitors may also download and forward articles subject to the citation requirements and subject to any fees EBM's publisher, Frontiers, may charge for downloading licenses. The ability to copy, download, forward or otherwise distribute any materials is always subject to any copyright notices displayed. Copyright notices must be displayed prominently and may not be obliterated, deleted or hidden, totally or partially.
Quality
Each EBM article strives for the highest quality, thanks to genuinely collaborative interactions between authors, editors and reviewers. EBM encourages authors to consult the instructions for authors guidelines prior to submission.
Contact
Frontiers Editorial Office
Avenue du Tribunal Fédéral 34
CH – 1005 Lausanne
Switzerland
Tel +41(0)21 510 17 40
Fax +41 (0)21 510 17 01
For queries regarding thematic issues, fee support, and any other questions, please contact development@ebm-journal.org
For all queries regarding manuscripts in review or potential conflicts of interest, please contact ebm@ebm-journal.org
EBM Editorial Offices
For any additional questions or queries, please contact bzimmer@sebm.org
IT HelpDesk
Tel +41(0)21 510 17 10
Fax +41 (0)21 510 17 01
For technical issues, please visit our HelpDesk, or contact our IT HelpDesk team at  support@ebm-journal.org